Introduction
Copper-Ferro Alloy is an alloy of Copper (Cu) and Iron (Fe).
Because of much differences between the two elements, Copper and Iron, in their metal properties, eutectic points and specific gravities, making alloy of the two elements was
not possible.But with the development of Special Dissolution Technology, we succeeded in Alloying Copper + Ferro Under the effort of our RD team and special smelting technology and furnace.Cu-Fe alloy has such Copper properties as electric conductivity, thermal conductivity, malleability, spring effect and such Iron properties as wear resistance, tensile strength, hardness and magnetic force. During smelting process we can control the Cu Fe chemical weight % to meet almost all application need.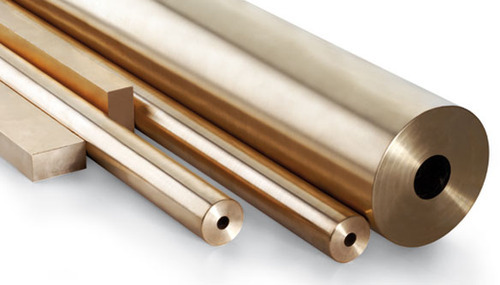 To strength the shielding effect of electromagnetic wave it needs high costs, where spring effect is required it is easily worn down and where electric conductivity is required it has little strength. These conflicting problem can now be solved with our smelted Cu-Fe alloys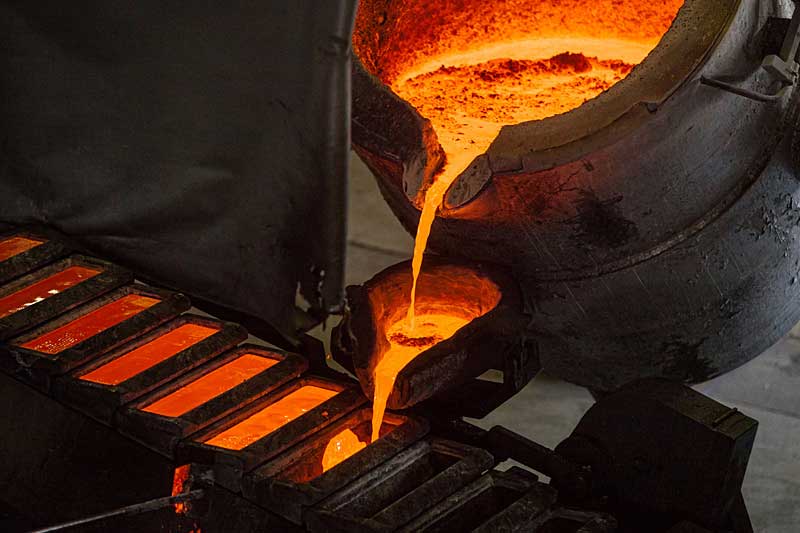 Cu-Fe functions
(1) Shielding Effect of Electromagnetic Waves
(2) Spring Effect
(3) Electric Conductivity & Wear Resistance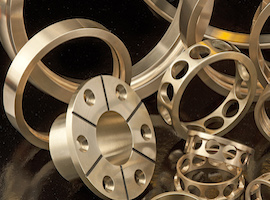 Applications
Metal Casting
Semiconductor
Electronic Parts
Communication
Automobile
Industrial Robot
Aerospace
Railway transport.
NEXTECK supplies variety standards and customized world-class resistance alloys. All materials from strips, sheets, foils, wires as well as E-Beam Welding strips (EBW) are built for low value surface mount resistors, auto potentiometers, consumer electronics, tests, automatic controls and other fields.
NEXTECK originated in the metal smelting and processing and has a very long history. We belongs to the world's leading company in the production of thermo-electric alloys, resistance alloys, low resistance precision resistances and power resistances.
It is more effective to ensure product quality and customer service. Our measurements (standard temperature, mechanical and electronic) received long-term monitoring, which ensures the accuracy of the product again. The chemical and physical properties of our alloys are ensured through modern measuring and analysis systems. Among others, these include: optical emission spectrometer, surface electron microscope (SEM), EDX analyzer, elongation tester as well as length and hardness test devices.
ALLOY NAME
DIN SYMBOL
R.VALUE
CONDUCTIVITY
TCR ON PPM/K
TEMP RANGE
DENSITY
DIN CODE
μΩ/Cm/20°C
S/W
g/cm3
NEXTMFCA145
FeCr21Al6
145
-

+33

20 and 100°C

7.10
-
NEXTMFCA142
FeCr21Al4
142
-
+40 to +60

20 and 100°C

7.9
-
NEXOHM®
NiCr20AlSi
132
0.76
Standard:±50. Special:±3. ±10°C
20 and 105°C
8
2.4872
NEXTMNC6015
NiCr6015
111
0.9
+100 to +200
20 and 105°C
8.2
2.4867
NEXTMNC8020
NiCr8020
108
0.93
+50 to +150
20 and 105°C
8.3
2.4869
NEXTMNC3020
NiCr3020
104
0.96
+300 to +400
20 and 105°C
7.9
1.486
NEXTMCM25
CuMnNi25-10
90
1.11
±10
20 and 50°C
8
-
NEXCN44®
CuNi44
49
2.04
Standard:-80 to +40 Special:±10
20 and 105°C
8.9
2.0842
NEXTMNC30F
NiCu30Fe
49
2.04
+400 to +600
20 and 105°C
8.9
2.436
NEXMANGAN®
CuMn12Ni
43
2.33
Standard:±10 Special:±3
20 and 50°C
8.4
2.1362
NEXTMCN30M
CuNi30Mn
40
2.5
+80 to +130
20 and 105°C
8.8
2.089
NEXTMNF30
NiFe30
33
3.03
Approx +3200
0 and 100°C
8.5
-
NEXTMCN23M
CuNi23Mn
30
3.33
Approx +180
20 and 105°C
8.9
2.0881
NEXZERAN®
CuMn7Sn
29
3.45
Standard:±10. Special:±3
20 and 60°C
8.5
-
NEXTMNF28
NiFe28
21
4.76
Approx +4500
20 and 100°C
8.5
-
NEXTMCN15
CuNi15
21
4.76
Approx +300
20 and 60°C
8.9
-
NEXTMCN10
CuNi10
15
6.67
+350 to +450
20 and 105°C
8.9
2.0811
NEXTMCM3
CuMn3
12.5
8
+280 to +380
20 and 105°C
8.8
2.1356
NEXTMCN6
CuNi6
10
10
+500 to +900
20 and 105°C
8.9
2.0807
NEXTMN99.2
Ni99.2
9
11.1
+4700 to +5800
0 and 100°C
8.9
2.4066
NEXTMN99.6
Ni99.6
8
12.5
+5300 to +6400
0 and 100°C
8.9
2.406
NEXTMN99.4
Ni99.4Fe
8
12.5
6180
0 and 100°C
8.9
2.4062
NEXTMN99.98
Ni99.98
7
14.3
6600
0 and 100°C
8.9
-
NEXTMCN2
CuNi2
5
19.8
+1000 to +1600
20 and 105°C
8.9
2.0802
NEXTMCN1
CuNi1
2.5
40
3000
20 and 105°C
8.9
-
NEXTMCC0.3
CuCr0.3
1.92
-
3000
20 and 105°C
8.9
-
NEXTMC99.9
Cu-ETP/(E-Cu57)
1.7
58.8
4300
0 and 100°C
8.9
2.006
NEXTMCT3/CTF0.2
86
20
18.6
-
8.7
-
NEXTMCF
CuFe
132~172
10~13
18
-
8.7
-
TAG:&nbsp&nbsp&nbspAlloy